EuroCis 2022
Quick commerce with Wanzl
So-called "quick commerce" (Q-commerce) is regarded as the next level of e-commerce and should, above all, be one thing: fast! Deliveries are made not only within one day, but within hours or even minutes of ordering. This is a trend that is stimulating online retail in particular in the food sector. It is accompanied by the desire of many consumers for the continuous availability of goods. At the EuroCis 2022 trade fair, retail expert Wanzl will be demonstrating the solutions and products that retailers can use to respond to these challenges and overcome them.
Deliver quickly and safely with Wanzl

Excellent logistics in the background is crucial for retailers to supply their customers quickly and safely. Whether central warehouses or dark stores – the high picking requirements for Q-commerce can only be met with the right equipment. Wanzl provides a variety of solutions for this. Thanks to asset tracking, roll containers and order picking trolleys individually adapted to customers' needs also become smart. This means that every delivery can be tracked at any time, anywhere. This increases theft protection and, based on the data obtained, the delivery processes can be analysed and optimised. Wanzl will also be presenting its optimised mobile workstation. A new feature is a more powerful battery system with slide-in station. As an international platinum partner of ProGlove, Wanzl also markets the most dynamic and convenient wearable scanner on the market: the MARK 2. This enables hands-free, ergonomic and wireless scanning, saving up to four seconds per scan.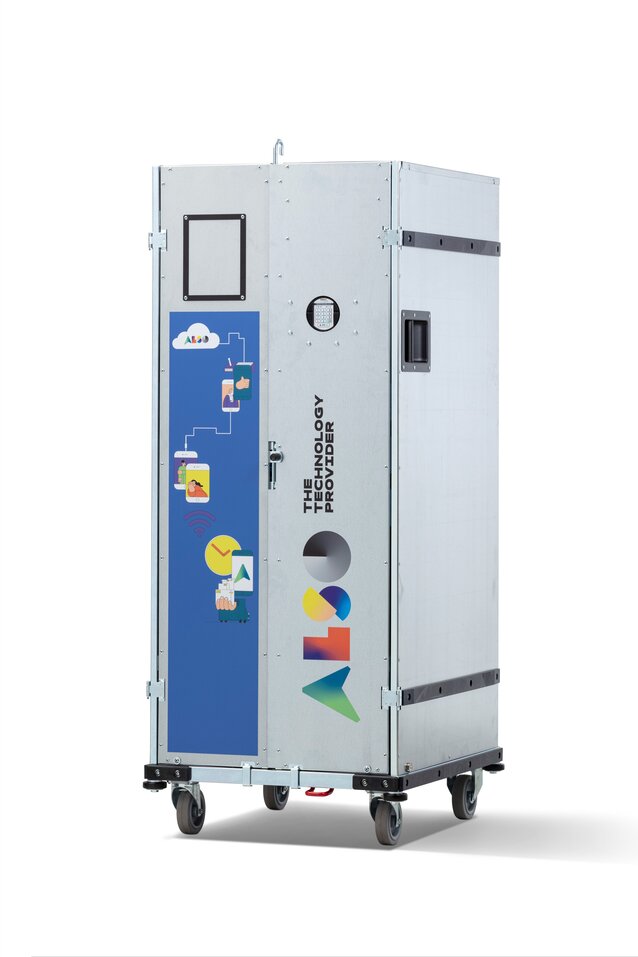 Quick shopping around the clock with Wanzl

At EuroShop 2020, Wanzl presented pioneering shop formats and intelligent products for quick and easy shopping – day and night if required. These approaches were consistently pursued and brought to market maturity. Via virtual reality (VR), visitors can find out about the unique, hybrid 24/7 store concept, which the Leipheim-based retail specialist has already successfully implemented and rolled out with well-known partners. Among other things, they learn how surprisingly easy it is to integrate the technology into new and existing shopfitting projects and how Wanzl, as a provider of complete solutions, also implements design and planning. At the partner Knapp Smart Solutions, with whom Wanzl shares a trade fair area, you can see for yourself the jointly developed 24/7 dispenser.
"Shop smart" is the motto for the products presented in their own area. Starting with the shopping trolley, of course. TAP&SHOP digitalises the shopping trolley lock. Designed as an open element, the app functions of the electronic coin deposit lock can be effortlessly integrated into retailers' 3rd-party apps. Customers can then use these to unlock the shopping trolley contactlessly via NFC, and the shopping experience can begin. Customer-related services such as current offers or a reward for returning the shopping trolley can also be made available via the app. With ScanTrolley, shopping itself becomes smart and particularly fast. A scanner is incorporated in the newly developed EvoGrip handle unit for this purpose. Before starting to shop, the smart shopping trolley is paired with a personal smartphone via an app. All the items can then be scanned directly at the trolley while shopping, and the items entered, including the individual and total amounts, are automatically shown on the smartphone display. After having completed their shopping, the customer confirms the displayed value and the amount is charged to their credit card or bank account.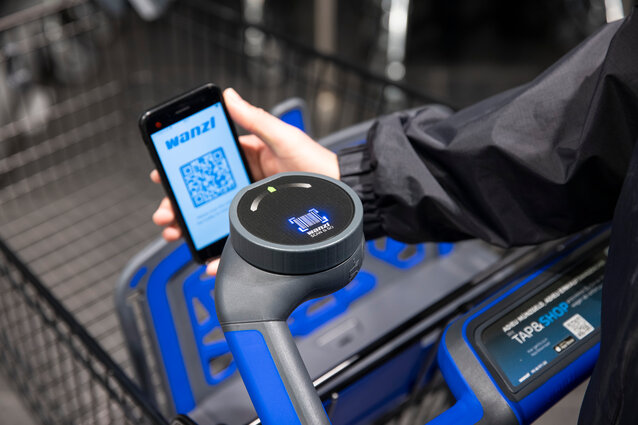 Wanzl is also making its baked product presentation systems smart. Integrated into the Wanzl connect® software platform, BakeOff i creates a completely new level of transparency with its load cell technology. Fill levels and sales are recorded in real time. Based on the data obtained, retailers can optimise baking processes and staff requirements, minimise the amount of wasted bread and baked goods and increase their gross profit. When it comes to avoiding inventory differences, Wanzl presents the new Smart Exit, a sensor-based system that ensures that customers do not leave the store without paying. An AI sensor system detects customers in the checkout zone and only releases the exit gate for customers to leave the store if a valid payment has been made.
In addition to this year's focus on "always faster", Wanzl naturally also continues to support the counter movement: the shopping experience. The in-house planning and design department designs unique luxury stores. Wanzl will also be impressively demonstrating this at EuroCis 2022.