Solid craftsmanship has been a tradition at Wanzl from the outset. What started out as a craftsman's workshop has long since become a global group with a wide and varied product range with impressive production depth. Our focus is on premium quality, new technologies and innovative, functional design.
1918
Rudolf Wanzl Senior opens a metalworking shop in Giebau (Sudetenland).
1947
A new beginning after expulsion: Rudolf Wanzl Senior and Rudolf Wanzl Junior establish a workshop in Leipheim making scales and providing repair services.
1948
Wanzl products are used in the first self-service pilot project in Augsburg.
1949
The consumer cooperative "Produktion" opens the first self-service shop in Hamburg. Wanzl supplies 40 shopping trolleys and 100 baskets.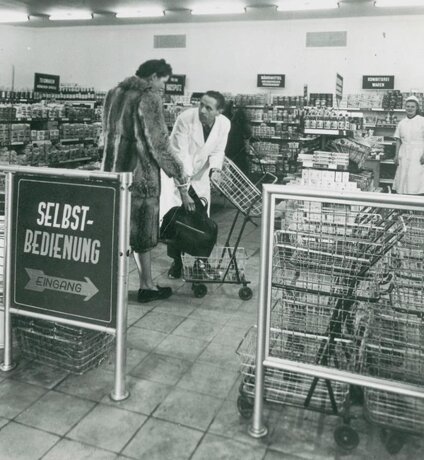 1950
The first patent: a stackable shopping basket with folding handle, the design of which remains virtually unchanged to this day. At this time, there are only 20 self-service shops throughout Germany.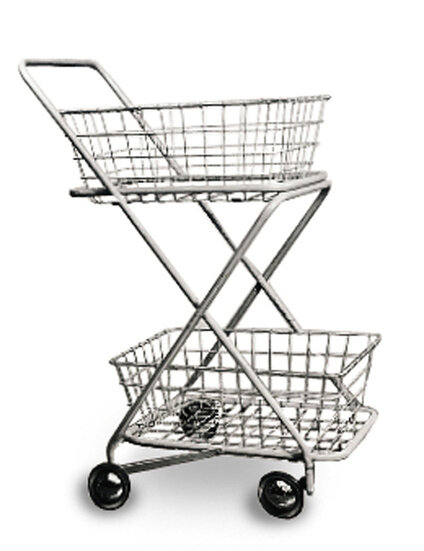 1951
The first "Concentra" shopping trolley with a fixed basket is patented. Wanzl now employs 50 staff and achieves a turnover of DM 750,000.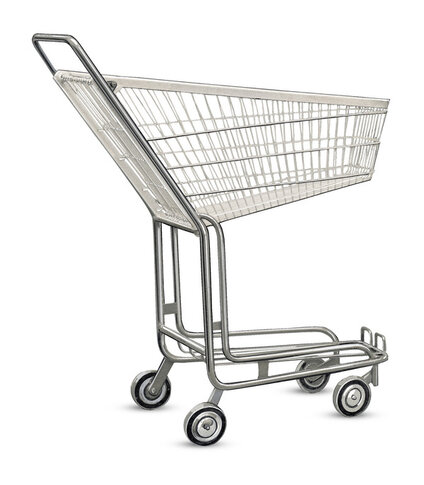 1954
The 200th self-service store in Germany opens its doors.
1956
There are now 1,400 self-service shops, openings are increasing rapidly. There are now 74 employees at Wanzl helping to generate a turnover of DM 1 million.
1966
Wanzl now employs 400 staff and turnover has increased to over DM 16 million.
1970-1983
New branches are founded in the Netherlands, Austria, Switzerland, the UK, France and Belgium.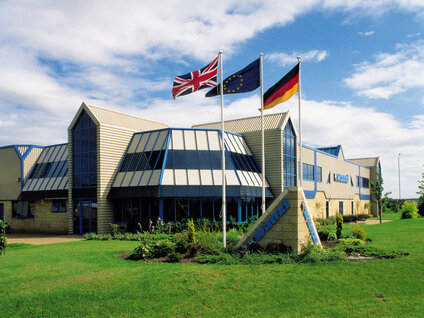 1990
After the fall of the Berlin Wall, the self-service concept also spreads to the former East Germany and opens up new markets. Plant IV goes into operation in Leipheim.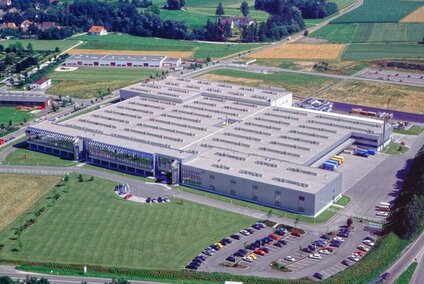 1991
The Shop Solutions business division is founded.
1991-1994
Branches are established in the Czech Republic, Hungary and Poland. Group turnover exceeds DM 300 million.
1995
The new Wanzl plant with administration and production facilities is opened in the Czech Republic.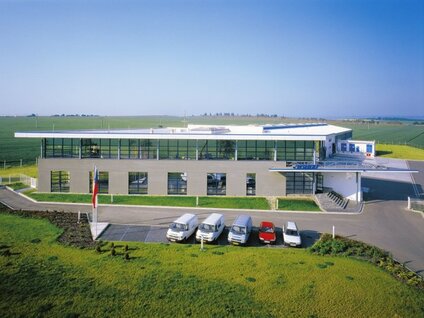 1998
The third generation takes over, with Gottfried Wanzl taking over the management of the company after 10 years as Managing Director. Branches are established in China and Spain.
2000
Production of shopping trolleys begins in the leased Wanzl plant in Shanghai.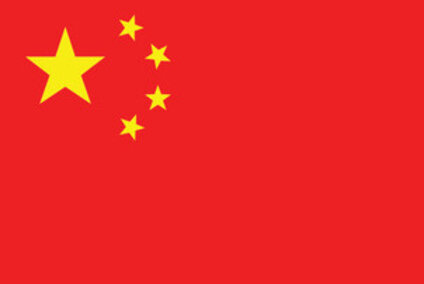 2001
The Passenger Handling Services division is founded. Branches are established in Italy, South Korea, Slovakia and Russia.
2002
The Logistics + Industry division and the branch in Melbourne, Australia, are founded.
2003
The Tango plastic shopping trolley is launched.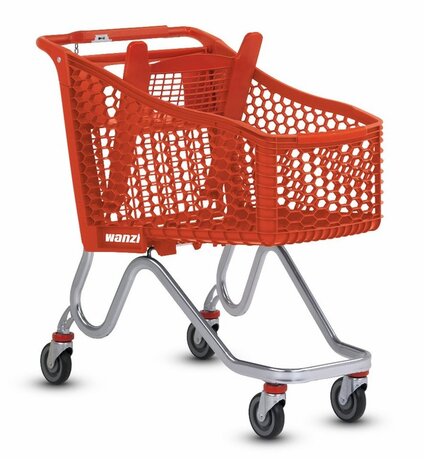 2005
Market launch with attractive long-term displays. The new Wanzl brand logo combines modernity with timelessness.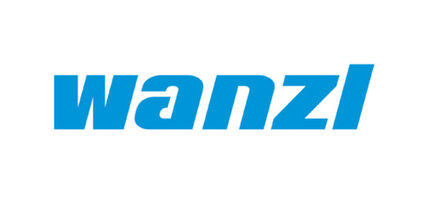 2006
The Hotel Service division is added. A branch is established in Ukraine.
2007
Wanzl opens its own plant with administration and production facilities in China. The production areas in Plants II and IV in Leipheim are expanded.
2008
Opening of the branch in the United Arab Emirates.
2011
In China, systems for electroplating and surface coating are brought into operation.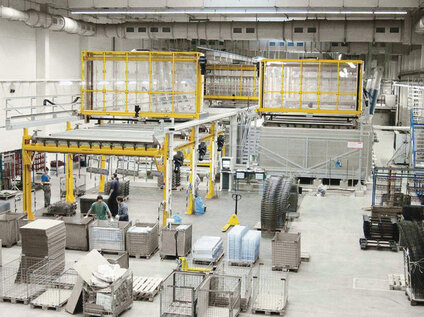 2012
Acquisition of the North American market leader for shopping trolleys, Technibilt/Cari-All.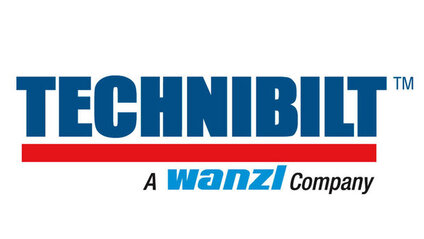 2014
The new electroplating system is launched in Plant IV. The new sales centre and warehouse are opened in Austria.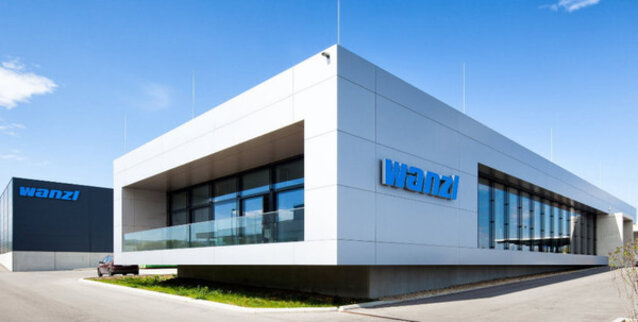 2017
Takeover of Scandinavian shopfitting specialists Expedit. Expansion of production areas at the Czech plant in Hněvotín.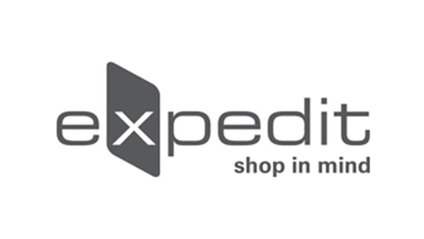 2018
Wanzl's first hybrid and 24/7 store. Together with Wanzl, Würth opens a unique hybrid store in Vöhringen consisting of brick-and-mortar retail and e-commerce.