Tandem checkout barrier
A checkout barrier with a double function for two tills
Intelligent checkout barrier solution for space-saving checkout installation
Extendable arms for precise adaptation to access width
With anti-panic feature as standard
The compact and secure solution between two cash desks. The space available is put to best use and makes the maximum access width available. The Tandem checkout barrier is also available as an individual solution.
Send request
Design
Base made of steel tube. Swivel parts with lock as standard. Extending swivel arms. High-gloss chrome-plated or coloured plastic powder-coated finish. Info signs optionally in transparent white plastic or acrylic glass.
Function
The two checkout barriers can be operated independently of one another.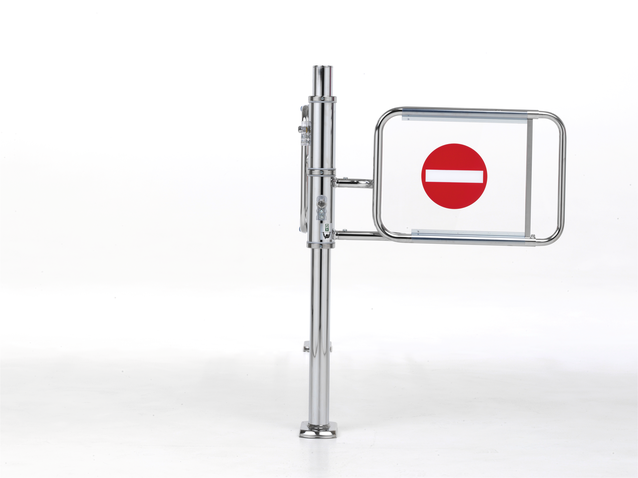 Anti-panic function as standard
The opening direction and emergency exit direction is always in the direction of the exit.