Mobile store
The ideal 24/7 solution for your customers
Shop in peace 24/7
Fast implementation
Adaptable to your corporate design
Send request
Unlimited shopping – day and night
It's something we all want – to be able to shop in peace 24 hours a day, 7 days a week. Whether you are a discounter, wholesaler or retailer in the food or near-food sector: our digital mini store concept allows you to grant your customers their wish – with no limits! Customers simply take what they need from the shelves and display cabinets. The concept revolves around convenience. Customers gain access to the store via their loyalty card or an app on their smartphone. They can then scan the items themselves using their smartphone or alternatively at the self-checkout at the exit. And that's it – shop done!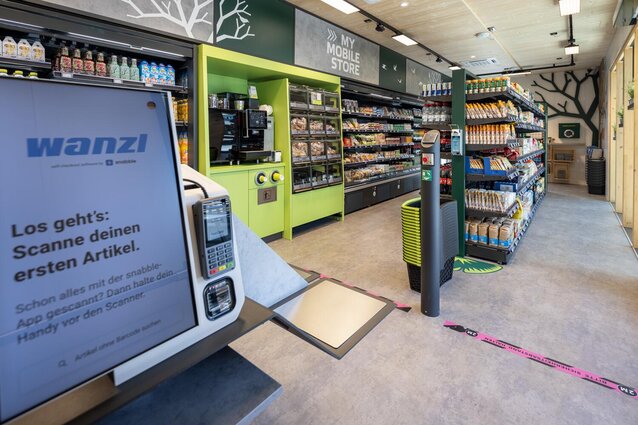 Create your own mobile shop concept with us
Wanzl was honoured to receive one of the coveted Top Supplier Retail Awards for its unlimited shopping concept. The route from planning to implementation is simple: In a short space of time, we can plan and furnish your mobile shop for you – in accordance with the target group and your corporate design – and hand it over to you ready for use.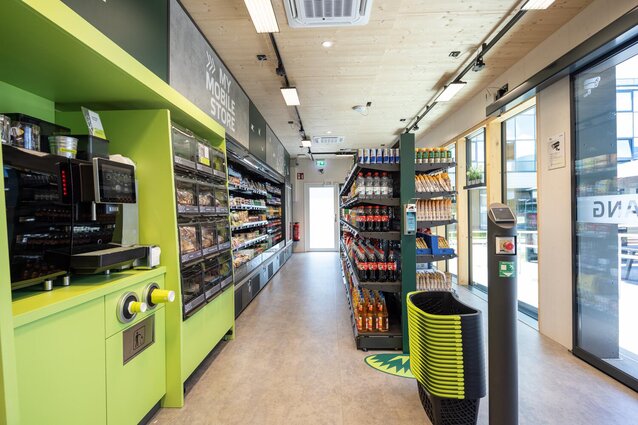 It's all about the detail!
With the right goods on the shelves and a friendly shopping environment, you can attract customers to your shop at any time of the day or night.
All the essentials available around the clock
Hunger and thirst can strike at any time!
Sophisticated concept
The mobile store makes it easy for customers to serve themselves. They simply scan and pay for the items themselves.