Smyk (PL)
Shopping aids at children's paradise
Just for fun – the Wanzl children's shopping trolley, Tangolino. Children learn that shopping is a pleasure.
The SMYK MEGASTORE in the Park Handlowy Targówek shopping centre in Warsaw is a magical wonderland: children's eyes light up as soon as they enter the store.
It is a huge Aladdin's cave full of toys, books and clothes – all exclusively for children. Well, almost exclusively, because when children grow up, they are only too happy to return to SMYK toy world with their own children. Such as Kinga Sułot from Sulejówek, near Warsaw: "SMYK is closely linked with my fondest of childhood memories: so many wonderful toys in one place and all sorts of fairytales."
Today she has come shopping with her son, Antek. Aside from the wide assortment on offer, he also enjoys another advantage of the Megastore: "Here I can take a good run with the trolley and brake just before the next wall," says the six year old candidly.
On the go with the Fun-Cabrio, SMYK customer Kinga Sułot with son Antek: "It's a shared experience. We always love coming here."
"Children and their parents feel at home with us."

Marek Łebek, PR-Manager SMYK
Marek Łebek, PR manager at SMYK, is pleased with this feedback. "Our Megastore is designed to be both child- and customer-friendly.
A spacious shopping area, wide aisles and children's furniture mean that children can mess around. We want our SMYK MEGASTORE to be a store for both children and their parents. For a unique, family atmosphere we have equipped our shop with, among other things, the Wanzl shopping trolley."
The Fun Mobil Compact model guarantees fun all round for little ones coming along on big shopping trips. And children adore the Tangolino shopping trolley with its cute teddy bear design." Kinga Sułot also recognises this advantage: "I always go straight to the shopping trolleys first and only then into the shop." After choosing a suitable shopping trolley, the next stop is the multimedia playground or the "store within a store" zone or, if required, the mother and baby room.
The SMYK staff are available for questions – all have considerable experience working with children.
In conclusion, the SMYK MEGASTORE makes the visit an adventure for children, with plenty of space for them to play in. Plus the parents can enjoy a pleasant shopping trip with happy children.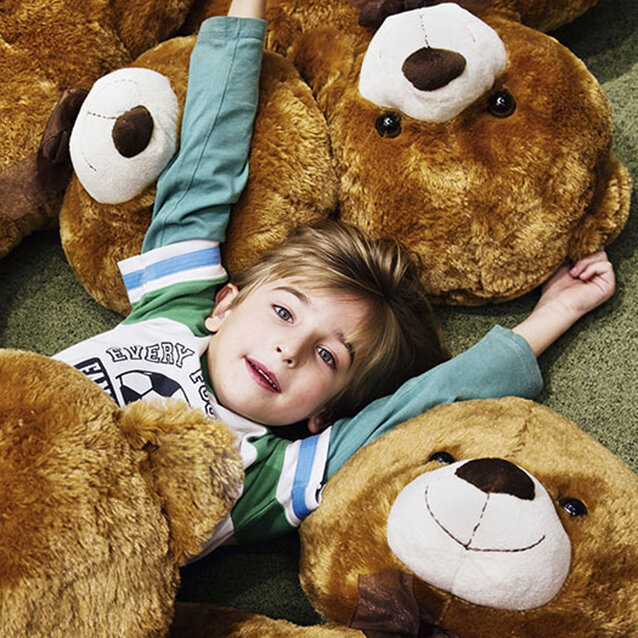 The SMYK brand entered the Polish market in 1977 and now has operations in six countries.
In Poland alone, SMZK runs over 80 stores selling toys, children's clothes, baby accessories, shoes and books. The first SMYK MEGASTORE was opened in 2010 in the Park Handlowy Targówek shopping centre in Warsaw. Five SMYK MEGASTORES have been established so far.

www.smykgroup.com