Reichshof Hamburg (D)
Wanzl is a system partner to the new Reichshof Hamburg
The event hotel group reopened the Hotel Reichshof Hamburg in July 2015 under the brand Curio – A Collection by Hilton. The renovation took one year, with an investment of 30 million euros. Today, the former grand hotel uniquely combines Hanseatic flair with a contemporary design, and an ideal location in the centre of Hamburg. The gleaming copper-coloured French balconies on the façade compete with the historical rooftop eagle. Once one of the leading grand hotels in Hamburg, the Reichshof now combines the charm of the early 20th century with the benefits of the modern hotel industry. Historically protected stylistic elements, which have decorated the building since its opening in 1910, have been restored by hand, and enhanced by a contemporary look and high-quality engineering.
Gleaming marble columns, elaborate wood panelling and Art Déco lamps sit side by side with LED lighting and flat screens. The 278 rooms, junior suites and one bedroom suites were gutted and now offer tourists, as well as business guests, a refuge in the heart of the bustling metropolis.
"The combination of historical fittings and contemporary elements, and an exceptional culinary concept creates a special atmosphere to inspire shoppers," says general manager Folke Sievers. His aim is to restore the building to its glory days of the Golden Twenties as the vibrant heart of Hamburg's central district.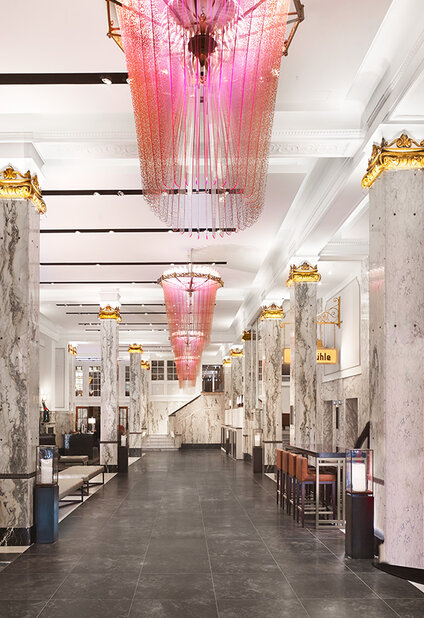 Wanzl is a system partner to the new Reichshof Hamburg
Many of the Leipheim company's products are in everyday use to make life easier in the hotel, including 17 Premium ZP Eco chambermaid trolleys for perfect room service. There is plenty of space on the trolley for fresh towels, bathrobes and guest supplies, which are kept in the lockable top box. The waste separation boxes for pre-sorting recyclable materials such as glass, paper and cans help protect the environment. The 5th castor underneath the centre of the trolley means that the Premium ZP Eco can be turned on the spot and is ideal for manoeuvring.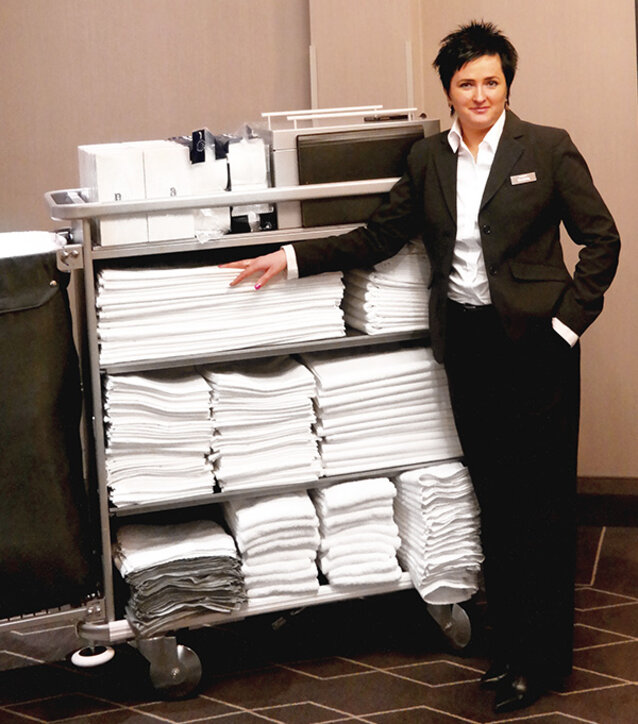 "Wanzl customised the chambermaid trolley for our needs. It offers plenty of space, laundry and rubbish bags can be hung on the fold-out bars. Deflectors protect the interior against damage. The quality, individual design and the highly ergonomic design really won me over. I would highly recommend the support we received in the pre-opening phase."

Elena Fiebig, Executive Housekeeping Managerin Reichshof Hamburg