wanzl connect®
Digitisation of brick-and-mortar trade
Central control and monitoring of all in-store processes
Customer-focused design of shopping process
RFID tag
What turns a good retail dealer into a great retail dealer? Knowing customers and their desires, and having branch processes set up to perfectly match them. To make this even simpler in future, Wanzl has developed wanzl connect, a software solution that can control all in-store processes. This means branch processes can be optimised, and staff can be deployed where they are really needed – with customers.
Send request
Inventory monitoring
In future, the shopping trolley or basket that is a customer's constant companion in-store will be fitted with an RFID tag. Not only will the trolley or basket carry goods, but it will also provide the retailer with important information about its position in the store and usage pattern: average shopping times, length of time spent in front of particular shelves, maintenance recommendations, and much more. As well as generating user data, it can also prevent theft of goods or of the trolley itself.
Thanks to the additional linking of shopping trolleys with smartphones, customer-specific information can be gathered, and personalised coupons redeemed in-store as a purchase incentive.
Trolley Return
With Trolley Return it will in future be possible to avoid the coin deposit system, as the return of trolleys will be controlled using a bonus system. Various reward models are possible: donations to a good cause, printing coupons for subsequent purchases, or entry into a lottery. In each case, the trolley will be electronically detected by an RFID reader when it is returned to the parking area or collection point.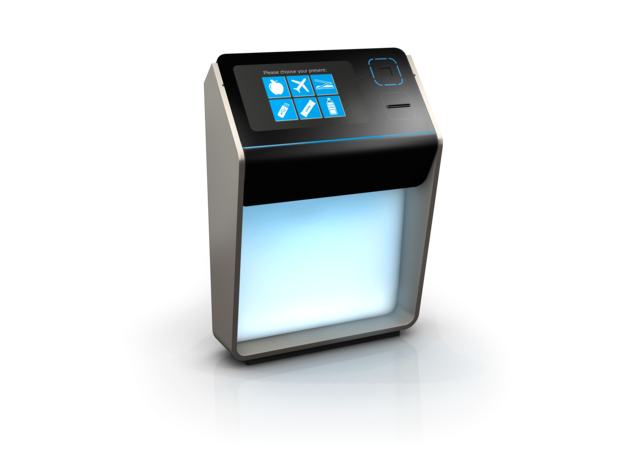 Store management and analytics
Store Manager can be used to collect all store data on a single platform. It is the software-based information, communication and control centre of tomorrow's store manager. Data is generated in-store by various items. This applies to Wanzl's own products, such as shopping trolleys or entrance systems, as well as to devices and systems such as light control, refrigeration equipment, and deposit return points, regardless of their manufacturer. This data is fed into the Wanzl cloud and can be displayed in real time on a smart device (smartphone, tablet, etc). Products can be controlled, alarms visualised and data analysed in standardised or customisable reports.