Wanzl gets 2016 started!
Five new airport orders from Europe, South America and Asia
Five new airport orders from Europe, South America and Asia

Wanzl made a great start to 2016, successfully winning contracts with airports around the globe a short way into Q1. Airports in France, Chile, Argentina, the UAE and Turkmenistan placed orders for a total of more than 7,500 luggage trolleys and duty-free trolleys. With everything in place, Wanzl – the world's leading supplier of luggage trolleys – will be providing best-in-class service for transporting your luggage and purchases.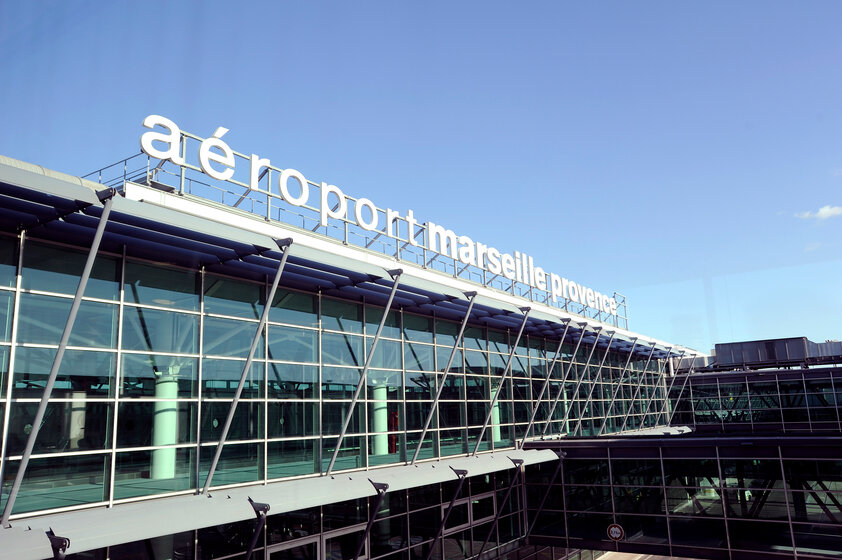 Marseille: 1,800 Combi C 400 trolleys

Wanzl clearly set itself apart from the competition at Marseilles Airport: together with its subsidiary in France, the German headquarters won a 5-year contract for the delivery and maintenance of 1,800 Combi C 400 luggage trolleys in a sturdy steel design, individually tailored to the customer's requests. The special equipment includes four authentic Wanzl moving walkway castors to ensure stability when travelling through the terminals on walkways. The trolleys are also equipped with a coin deposit system, which gives back the passenger's cash when he/she returns the trolley.
Santiago de Chile: 2,600 Voyager 3000 trolleys

Wanzl has a new client in Chile: the Santiago de Chile "Arturo Merino Benítez" Airport has ordered 2,600 Voyager 3000 luggage trolleys. The trolleys' design, reliable engineering and high quality made in Germany won over the airport's Nuevo Pudahuel Consortium founded in April 2015. The Consortium consists of Aéroports de Paris (AdP), Vinci Group and the Italian construction firm Astaldi. They want to provide premium quality in luggage transport for their more than 17 million passengers a year, whilst also looking to the future: a new terminal is under construction and the airport's capacity is expected to increase to 30 million passengers by 2020.
Buenos Aires: 1,500 Combi C 400 trolleys
A follow-up order of 1,500 Combi C 400 luggage trolleys came in from Buenos Aires from the Aeropuertos Argentina 2000 (AA 2000) airport operator. AA 2000 operates 33 airports in Argentina, and Wanzl has been listed as one of their "preferred suppliers" since 2010. Apart from their processing, quality and long service life, Wanzl trolleys feature an unmistakable look: their handle units and plastic elements in vibrant fire-red means they are easily recognisable, even at a distance.
Dubai: 600 Airport Shopper NG trolleys
Right on schedule for the opening of the fourth concourse – "Concourse D" – at Dubai Airport, Wanzl adds 600 Airport Shoppers NG to the existing fleet of duty-free trolleys. The trolley replaces the previous Airport Shopper CL model. As a result, "Dubai Duty Free" – the world's leading duty-free operator – now has over 4,200 Airport Shoppers in circulation, making shopping at this location a truly unique experience.

The Airport Shopper NG for Dubai features a timeless and beautiful design that offers plenty of room for duty-free purchases as well as a basket for your hand luggage.
Ashgabat/Turkmenistan: 750 Travel 300 and 270 Easy 400 trolleys
In Ashgabat, Turkmenistan's capital city, an entirely new airport is currently under construction. It is scheduled to open very soon. Polimeks, a Turkish company, is responsible for the construction and operation of this airport and has been a Wanzl client since 2010. Landside, a coin deposit system will be used in the 750 steel Travel 300 luggage trolleys, and there will be 270 Easy 400 trolleys airside. The large trestle castor wheels at the rear and anti-static castor wheels at the front of this model make it the ideal solution for the carpeted floors to be used at boarding gates.